Experienced in Custom Ocular Prosthetics
With over 50 years of combined experience, you can be assured that you or your family member will be given the best care and have the most comfortable fit with your custom ocular prosthesis. We'll work with you through the whole process to give you the best experience possible. A Veteran owned company, we are also FDA registered as legally required for our profession.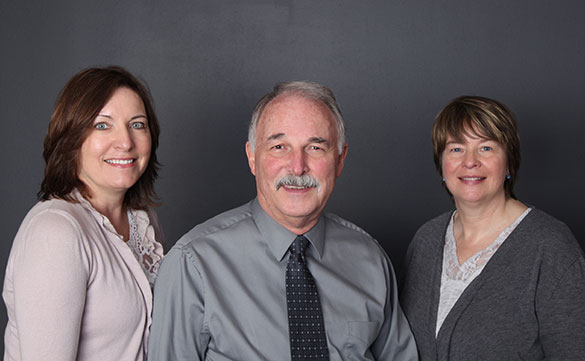 Michael R. Barrett, BCO, BADOPresident/Ocularist
Kari Schmitt, BCO, BADOV.P./Ocularist
Deb BaltsIns. Coord./Ocularist Technician
---
Our Ocularists

Michael Barrett is a Board Certified Ocularist with over 30 years of experience fabricating and fitting custom ocular prosthetics.


Kari Schmitt is a Board Certified Ocularist and has been with Midwest Eye Laboratories Incorporated for over 25 years. She has worked in every capacity within the company including research and development of new processes to insure the most efficiency and the highest quality eye prosthesis possible.


As a team Mike and Kari work to insure the best results for comfort and looks. The modified impression technique we use provides the patients with the maximum comfort and motility for the artificial eye. Most patients find that it is more comfortable to have the prosthesis in rather than out.


Mike and Kari have created custom ocular prosthetics for patients from all over the world with referrals from the region's major medical facilities. A proud Veteran of the U.S. Marine Corp., Mike considers it a special privilege to help fellow Veterans and their families.
Our Central Processor

Deb Balts will be your first contact and go to person for Midwest Eye Laboratories Inc. She has an abundance of working knowledge which includes billing and insurance, laboratory procedures, personal patient interaction, along with being able to answer most of the questions you may have concerning your eye prosthesis or its care.
Together as a committed team Mike, Kari and Deb work with you and your physician to achieve the best results and provide outstanding prosthetic eye services.
Learn How We Can Help